Sign Up:
For Our Templates and Printable Newlsetter


Subscribe to our Newsletter and we will keep you up to date when anything new is added to our template sites.
More Templates:
Visit Our Other Sites



Check out our other free templates and printables websites.
Calendars, invoices, gift certificates, business cards, post cards, shopping lists, Christmas lists, business forms, wedding programs, wedding menus, reply cards and much, much more!
Gift Certificate Template 5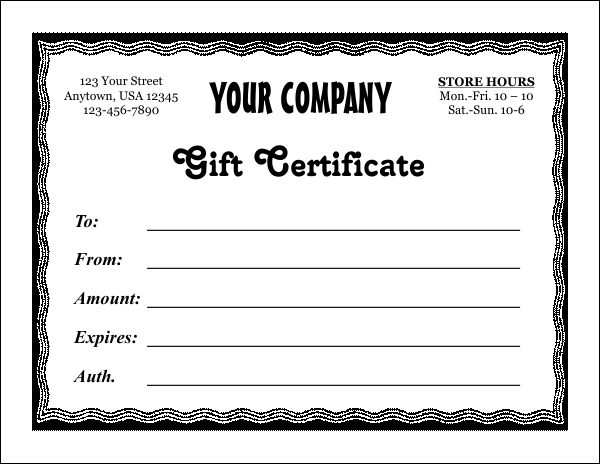 Prints 4 up on 8 1/2" x 11" paper
Finished size - 4.25" tall by 5.5" wide
Download
Instructions
How To Use This Template
All formats are contained in .zip files and must be extracted before you can use the chosen format. Check the FAQ's or the Help Desk if you need assistance on how to extract a file.
Fonts - the fonts used in this template are Times New Roman, Mister Earl BT, Georgia and Christie. If you don't have these fonts, most can be found on the internet for free and many, such as Times New Roman are system fonts already on most computers. Of course, you can use any font you want but keep in mind that you may have to adjust the size and spacing to make them fit correctly.